The Travel Industry Is Back In Action, But Are You Ready For The Bookings Surge?
Get ahead of the wave in 2024! booking.com's latest predictions based on a study of 27,000 travelers are out, and they paint a vivid picture of the travel resurgence we're about to witness. From business travel bouncing back to exceeding 2019 levels to a surge in spontaneous, AI-guided adventures, the numbers are astonishing! But amid this, a crucial question arises: Are travel companies equipped to handle this bookings surge effectively?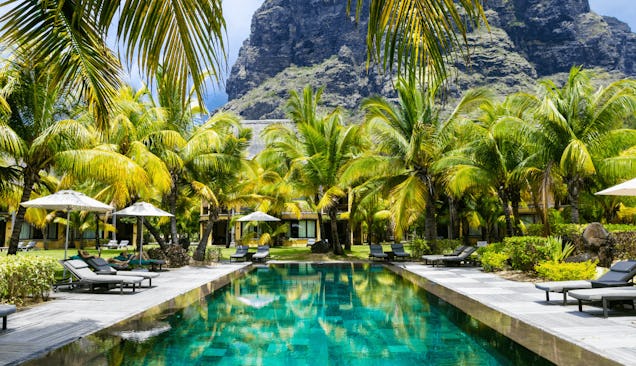 Chris Hague
16 November 2023
At the end of each year, booking.com publishes travel industry predictions for the year ahead. It proves helpful because they are basing their predictions for 2024 on a study of 27,000 travellers across 33 different countries.
Some of the insights probably don't change from year to year - such as 75% of people looking for a water-centric getaway and time next to an ocean or a lake. More surprisingly, 55% say they plan to travel without set plans for where to stay or what to see, and 48% are now using Artificial Intelligence (AI) tools to help them plan their travel.
Even if you are not planning your next journey with ChatGPT, these growth figures are impressive. Business travel is set to exceed 2019 levels in 2024. This is a much faster recovery in business travel than most analysts were expecting - two or three years ahead of most predictions.
Research from Oxford Economics published in November 2023 suggests that the leisure travel market will also recover to pre-COVID levels in 2024. In fact, the numbers indicate slightly fewer trips, but with more spending by each traveller, the leisure travel market will be worth more than pre-COVID levels by 2024.
But one looks back at the travel news from 2022, and 2023 shows a constant supply of chaos. Delays and disruption were common, and travel misery was a frequent headline.
As we head into winter 2023, all airlines and other travel companies must be on top of this. This is now the peak booking season for summer 2024. Families will browse the internet, explore destinations online, and eagerly book trips. As they look out of a dark window at the snow outside, it is the thought of the summer sun that will help many of them through to the spring.
This travel season will return the industry to growth, returning to pre-COVID numbers. If the business and leisure travel research is to be believed, then 2024 will finally be a more significant year than 2019.
But are you ready?
The past couple of years have been so difficult for travel companies as they scaled up from the near-death pandemic experience. How are you going to offer a level of customer service that is high quality but also flexible enough to scale as your business rapidly grows again?
Yoummday has some insight. By taking a new approach to the way that customer service processes are designed, you can increase quality, reduce costs, and improve flexibility - all at the same time.
The answer is to leave the traditional contact centre model in the past where it belongs. Why does a customer service team still need to commute to a physical contact centre where they have restrictions on how quickly the team can grow? Using a virtual contact centre platform, the team can scale up or down as quickly as needed.
Give the customer service team the flexibility they want to work from home, and you can also find many subject matter experts. So many people left the travel industry during the pandemic - many of them would love to work in travel again but don't want to commute across a city to spend all day in a contact centre.
They will join a flexible team that allows them to work from home. The travel experience and expertise is out there. You can tap into it. You just need to take a different approach to building a customer service operation.
How will you handle the surge in bookings and customer enquiries this winter? The same way as always, or are you going to deliver the type of service that customers now expect in the 2020s?