Regulation of Platform Work in the EU - Panel Discussion
Klaus Harisch, co-founder of yoummday, participated in a panel discussion to examine the topic of the potential regulation of platform work in the EU. He shared his insights on striking a balance between preserving the freedom and flexibility of platform workers while also upholding minimum wage standards.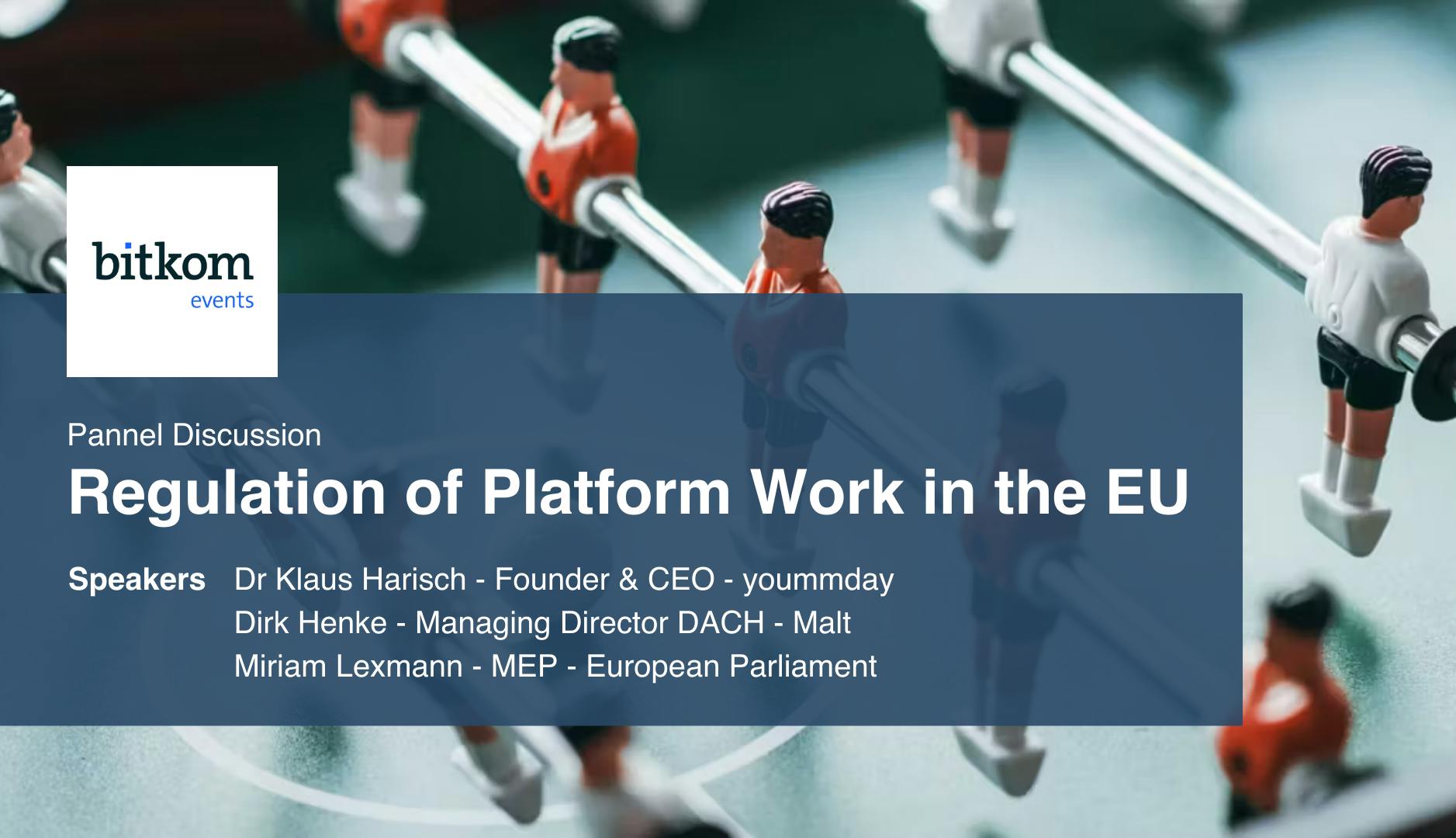 The shortage of skilled workers has far-reaching consequences for the digital industry: 137,000 unfilled IT positions in Germany limit innovation and investment in new technologies. In the coming years, it will be important for companies to increase labour force participation in Germany, to successfully qualify their workforce and lateral entrants and to be attractive for domestic and foreign talent. In addition, companies must also assume social and ecological responsibility in their everyday work, e.g. through health and diversity management.
The Work & Culture conference on the 2nd of March 2023 showed which strategies, technologies and structures help to make companies more resilient and sustainable and to secure the demand for skilled workers. In addition, it was shown how the transformation of work organisation as well as corporate and leadership culture can succeed according to New Work approaches, which future skills will become significant and how new technologies, such as the Metaverse, can transform the world of work.
Speakers:
Dr Klaus Harisch - Founder & CEO - Yoummday
Dirk Henke - Managing Director DACH - Malt
Miriam Lexmann - MEP - European Parliament