Webinar: How to Build Your Ideal Sales or Support Team in <40 Days 
In today's competitive business landscape, delivering exceptional customer experience (CX) is paramount. Watch our EMEA All Access webinar as we delve into key strategies that can revolutionise approaches to CX outsourcing.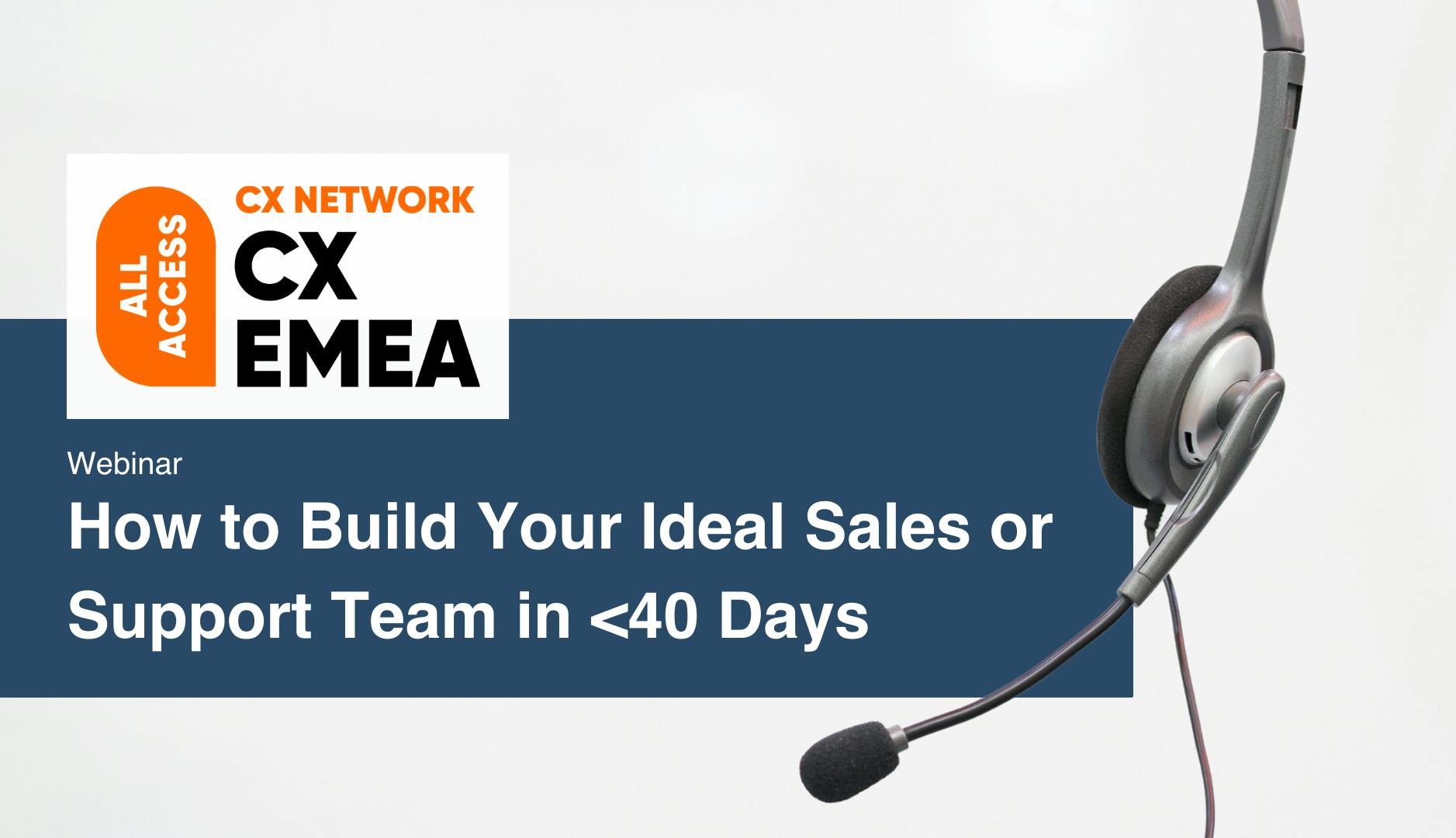 EMEA All Access - May 2023
As businesses seek an affordable and effective way to hire and scale teams of high-quality CX agents, traditional outsourcing models are proving to be increasingly ineffective.
However, there is a solution that goes beyond the limitations of traditional call centres. Imagine a software-driven approach that taps into a scalable global talent pool of CX agents, enabling businesses to take a technology-first approach and receive tailored support for sales and service.
This approach can help teams work more efficiently and effectively, improving the overall customer experience. In this session, yoummday examined real-world examples of companies who have elevated their CX strategy with yoummday.
Key Takeaways
Why a global talent pool of agents will improve your CX.
How to optimise outsourcing spend using a technology-first approach.
The A to Z of A/B testing for outsourcing providers.
Attendees
Neal Bartram - COO - yoummday Prague
Sara Pettinari - BPO Partner Manager - Refurbed
Dr. Carsten Ebel - Head of Customer and Sales Service - Express Group