Environmental Social Governance (ESG)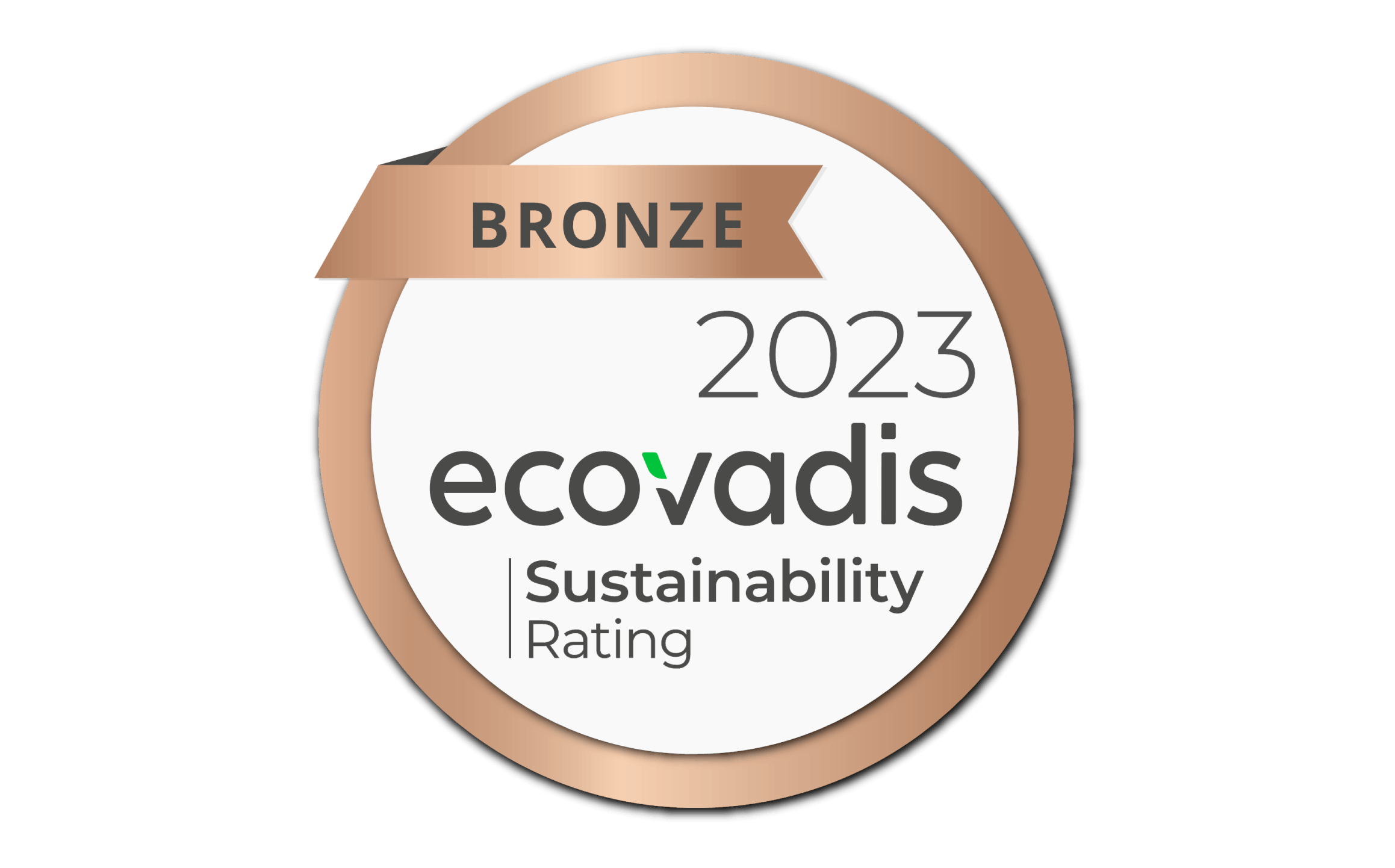 Environmental, social, and governance (ESG) is increasingly relevant for businesses of all sizes. yoummday is committed to ESG principles, and our values and business model reflect this commitment. For its environmental, social, and ethical efforts, yoummday has now also been awarded the EcoVadis Bronze Medal.
Benefit now from the yoummday model!
Environment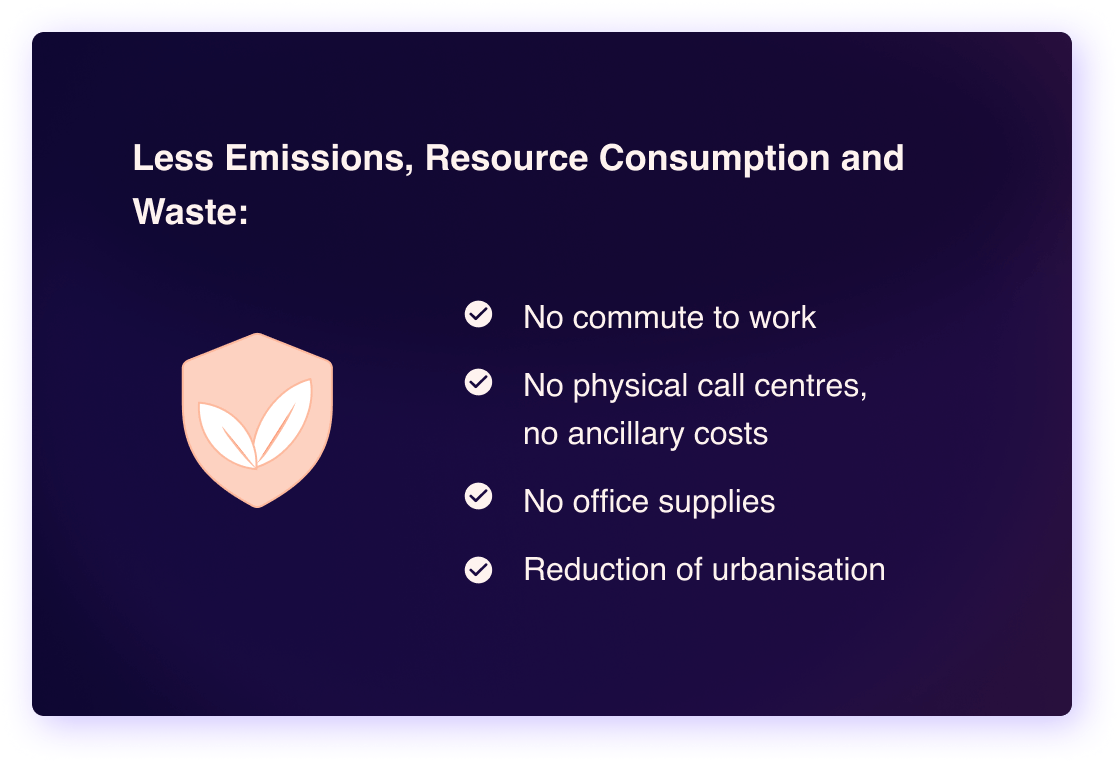 The yoummday model saves up to 90% of CO2 emissions per active talent. Our talents work from home, so there are no transport emissions, they use their private premises and hardware, which further reduces the consumption of resources, and our digital platform minimises paper consumption.
Social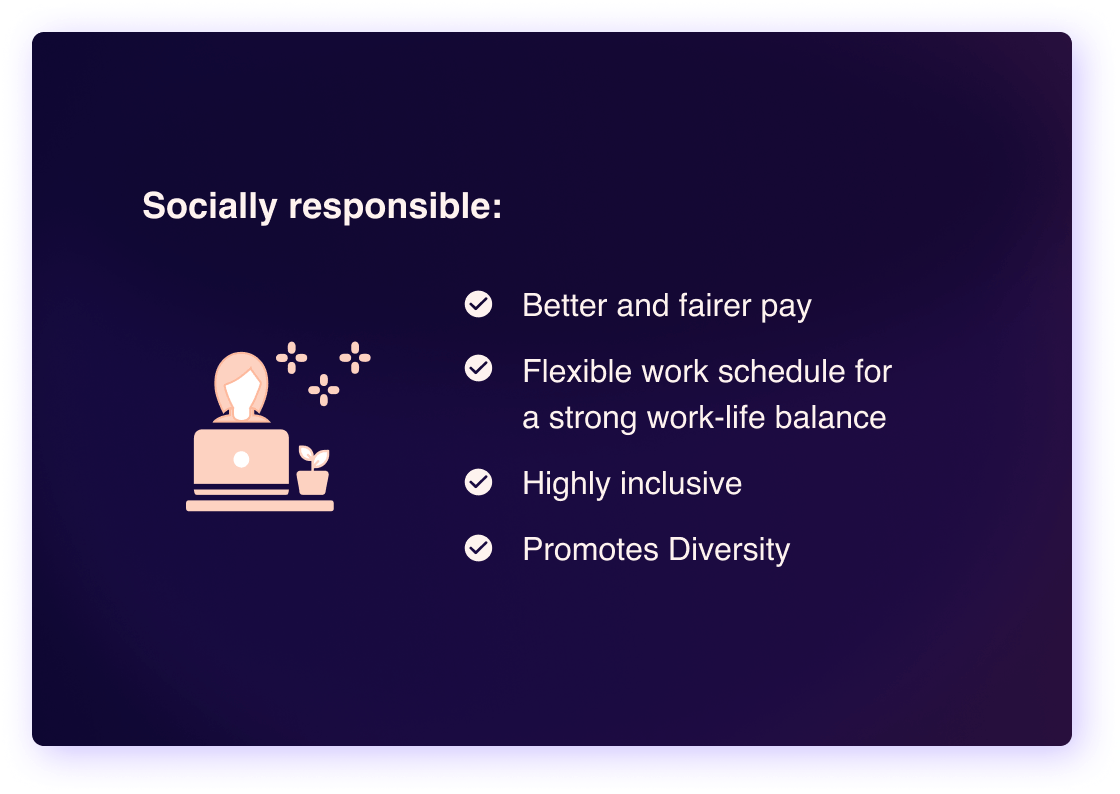 At yoummday, we believe in rewarding talent based on performance, enabling our team members to earn significantly more than in traditional call centres. Our commitment to flexibility extends to our remote work options, promoting a harmonious work-life balance and barrier-free access. In our model, choice, independence, and decision-making power are paramount.
Governance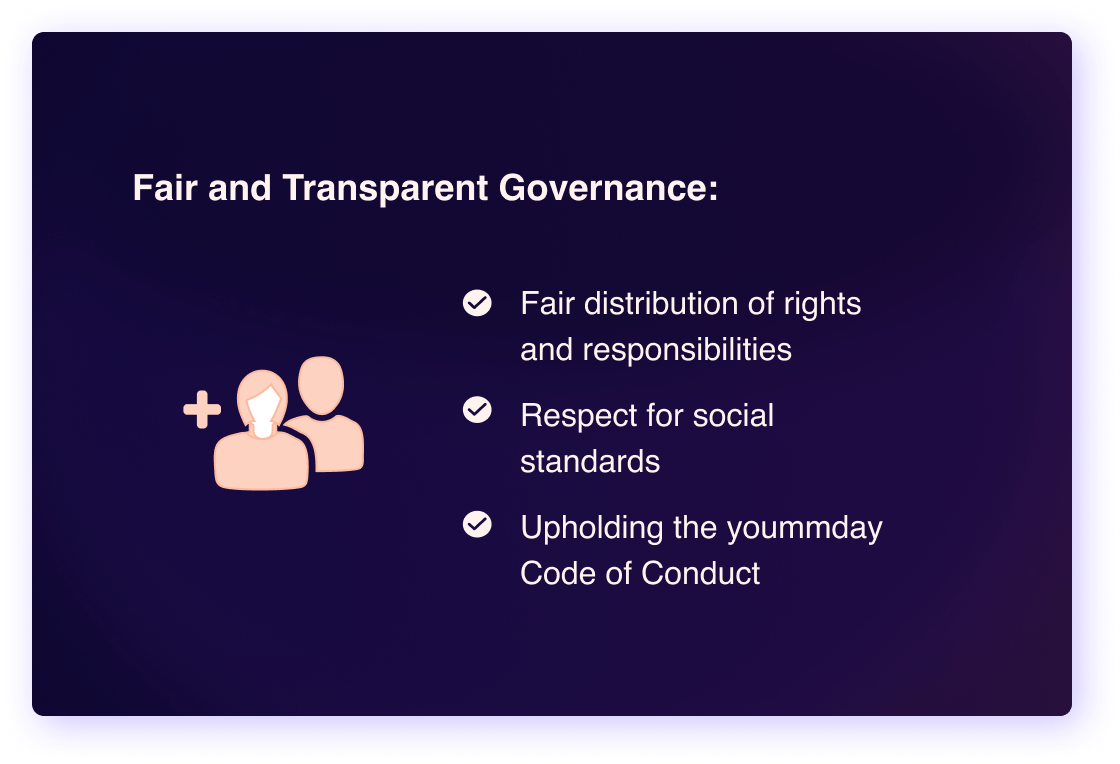 At yoummday, we take pride in our unwavering dedication to compliance with rights, obligations, and social standards. Our mechanisms are designed to safeguard the long-term interests of all stakeholders while advocating passionately for human rights and the Supply Chain Duty of Care Act.