Our Mission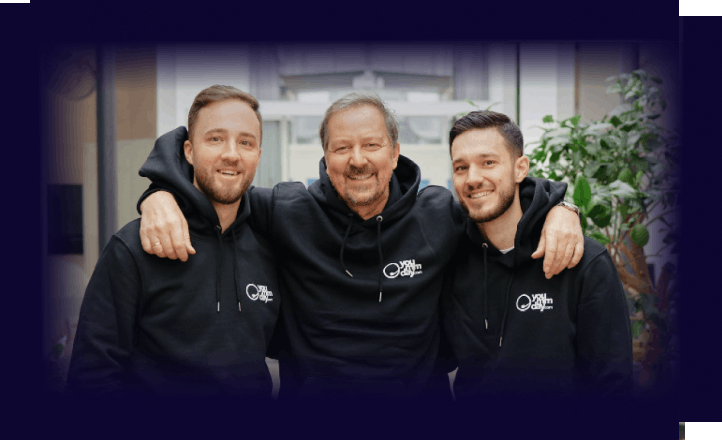 At yoummday, we believe that first-class customer service is essential for the success of any business. However, traditional contact centres are often inflexible, expensive, and not customer-oriented enough.
That's why we decided to revolutionise the contact centre industry with our intelligent technology. Our platform allows companies to manage their contact centers flexibly and cost-effectively, while delivering high-quality customer service.
Work different

We believe that happy agents deliver the best customer service. That's why we offer our talents a flexible work arrangement and fair pay, for an unprecedented work/life balance. When our talents are happy, our clients' customers are happy. We're committed to providing them with the best possible working conditions because we believe that this is the key to delivering unparalleled CX.
Our Values
Courage
We are brave. We're not afraid to be different. We're not afraid to challenge the status quo. And we're not afraid to make a difference.
Authenticity
When people feel like they can be themselves, they are more likely to be open and honest. This allows us to build better relationships with our clients and their customers.
Sustainability
We only pursue goals that are socially, ecologically, and economically sustainable.
yoummday in Numbers
70+

Clients from startups to DAX

90+ Mio

Million minutes of phone calls

32.000+

Pizza slices eaten
5 European locations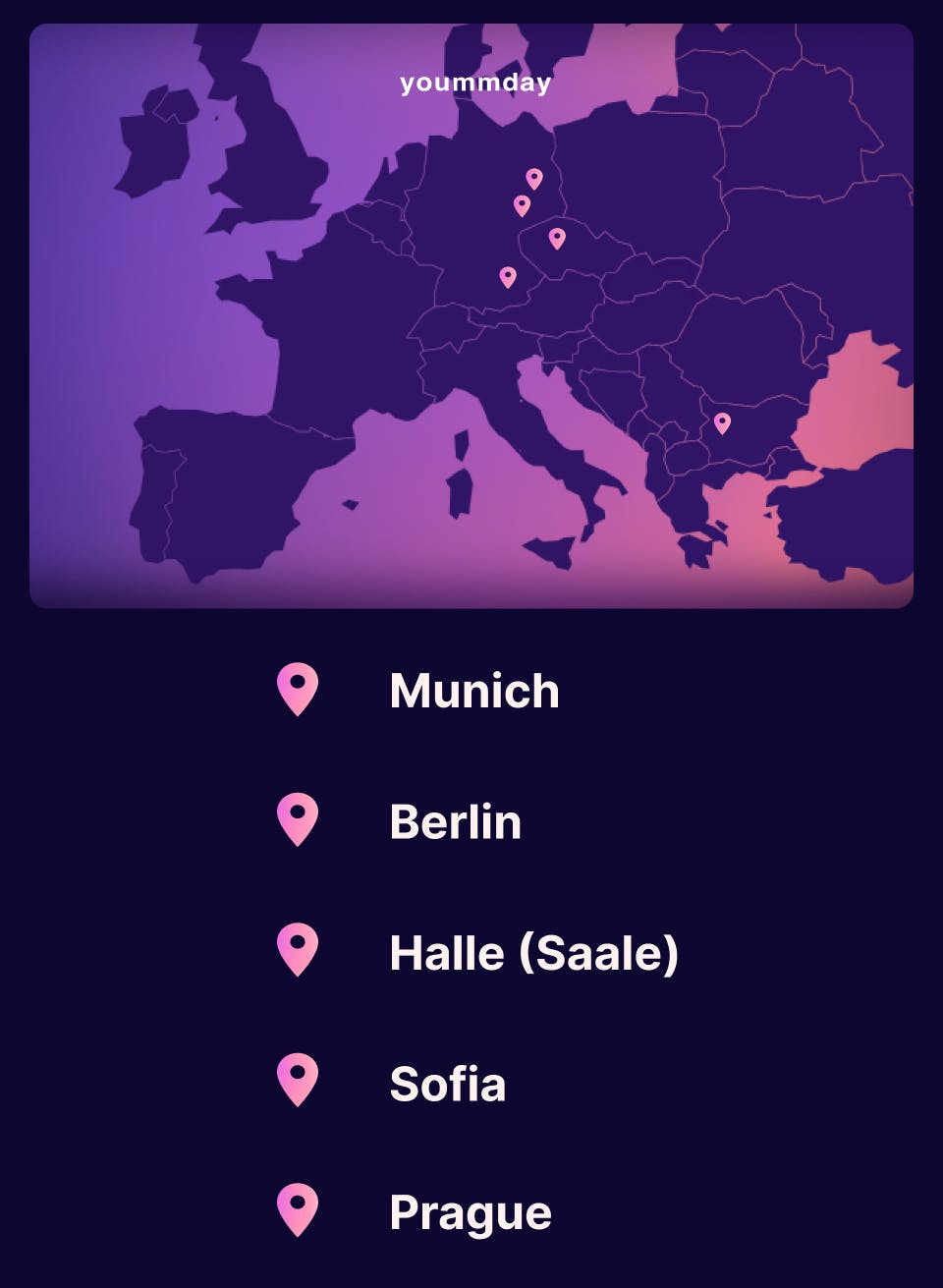 Our Daymakers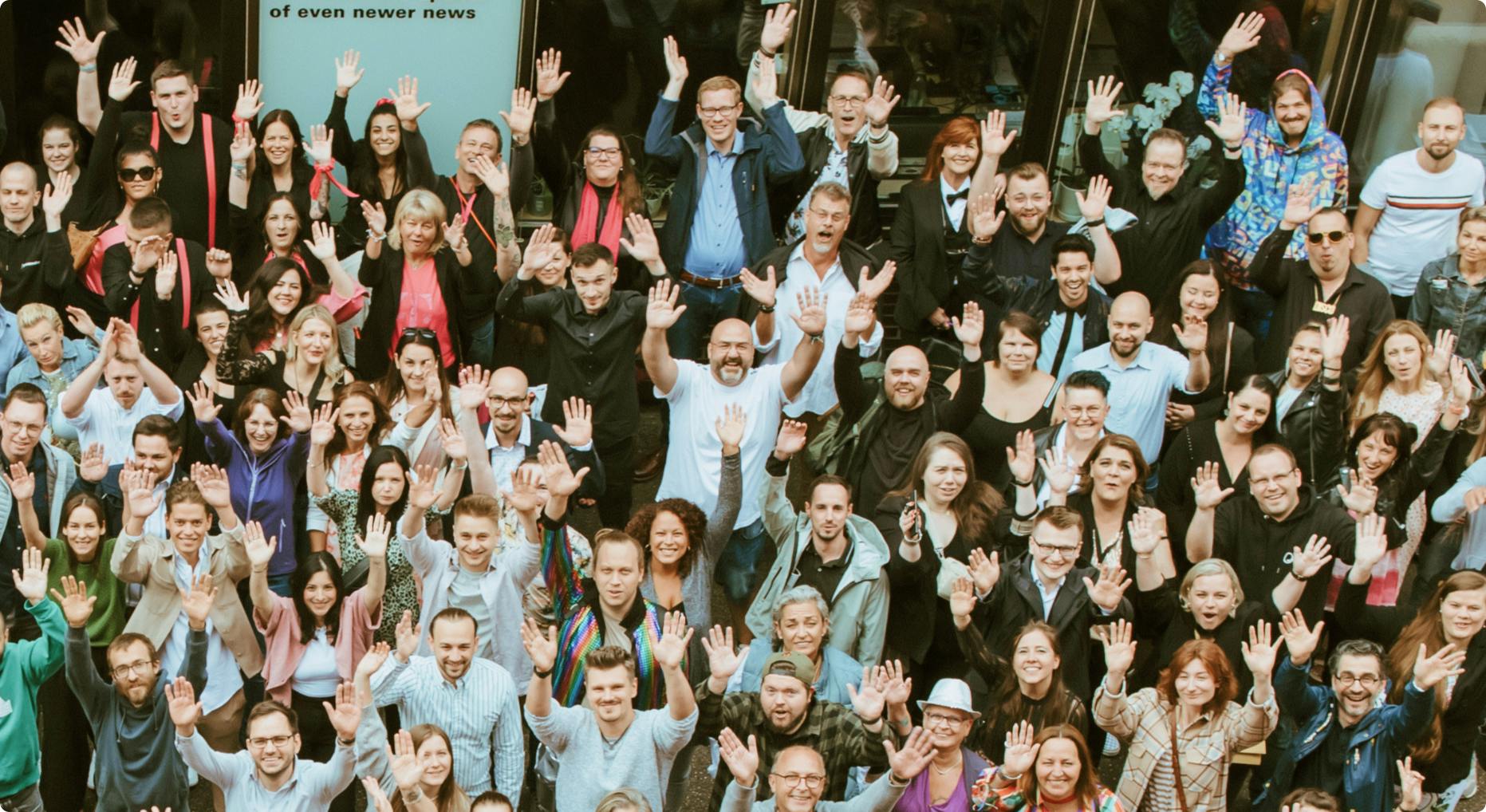 At yoummday, we understand that our team is at the heart of our success. What started as a vision by the founders, Klaus Harisch and his sons Pablo and Lion in 2016, has blossomed thanks to the collective actions of our extraordinary team. Today, we are a family of ~ 400 exceptional employees across five strategic European locations.