younite CX 2023
On Thursday the 28th, yoummday's first younite CX event took place in Munich! In our discussions and panels on the topic 'Embracing the Human Touch in an AI-Powered World: Building Meaningful Connections' we shared insights into the future of customer experience, and it became an interactive and dynamic event – just as we had hoped.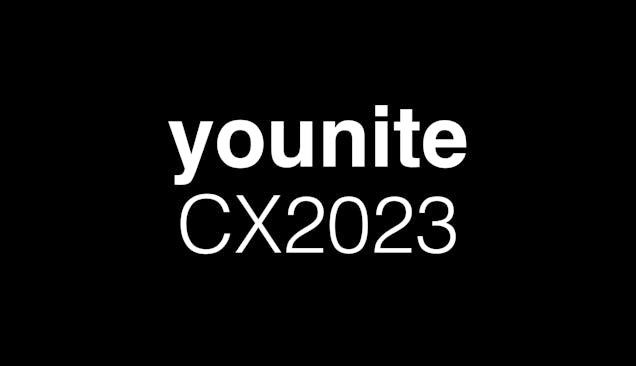 Chris Hague
28 September 2023
Welcome to younite CX 2023
"At yoummday, we have created something big, we have created something that has a real purpose. We have sustainability in our DNA." - Klaus Harisch, CEO, yoummday
When to Build Future CX Processes
"Customers are frustrated. They are frustrated that all these digital functionalities and all these digital features and self-service tools that are being offered, they complain that they lack a human dimension." - Adrian Swinscoe
One Risk and CX
by Tim Hipperson
Timothy Hipperson is a CX expert specialising in the utilities sector, listen to what he had to say about the correlation between risk and CX service delivery within the sector.
yoummday - Well Paid Work For Everyone