We also do things differently when it comes to pricing
Prices from 0,17 EUR/min
20-25% lower call center costs
No licence fees for using the platform
No hardware costs
No office costs
100% variable costs
Only pay for productive time
Only pay for the minutes talents are actually working or per event
Free recruitment
Motivated agents
No minimum order or obligations
Scale up or down fast
Immediate access to our global talent pool
Scale up or down within hours
Cover peak demand times with CX professionals
yoummday was founded to answer one question:
How can companies pay less for their call centre and call centre agents can be paid more all at the same time?
yoummday optimises the outsourcing process so that you can save 20-25% on your call centre operations, whilst still attracting higher quality agents thanks to their enhanced remuneration.
See how you can save with yoummday!
Pay per productive minute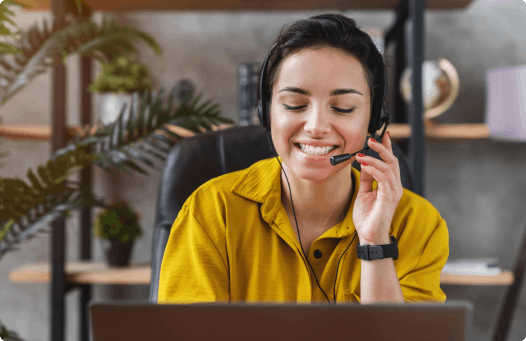 With yoummday's innovative pricing model, you only pay for the time the talents are actively working on your project. Don't pay for waiting times or other personal breaks. Variable pricing motivates our agents to focus and optimise their performance - and their remuneration. The result:
increased productivity and

lower costs for your call center
Tailor-made costs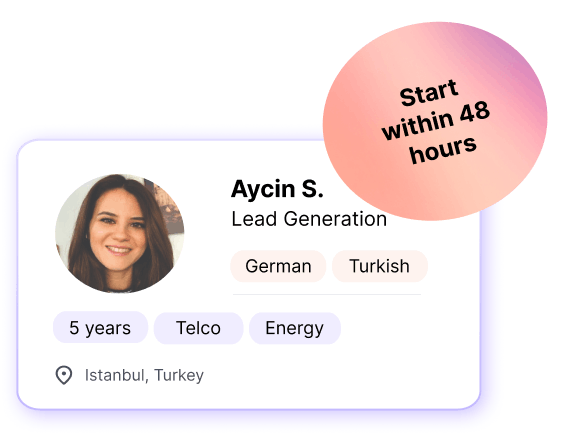 Full flexibility and control for your all of you call centre projects:
100% variable costs

Free recruitment

No office costs

Only use as many agents as you need right now.

Scale your project up or down without obligation or minimum purchase volumes.
Call Center Marketplace Model
Studies show that by using a customer experience marketplace model you can save significantly more than through traditional outsourcing.